If you follow this SEO marketing strategy, your website will grow to several organic visitors. If you wish to get a higher google ranking on your website, then this is the guide to do so. SEO strategy is the process of planning and implementing various approaches to improve viewers and ranking on google. In simple terms, this is the process through which you can gain organic traffic to your website. Let us look at the steps on how to create an SEO marketing strategy.
The process of organizing a website's content where each content is prepared to appear in search results in a planned order to gain organic traffic. In this way, you will create content based on people's searching. For content marketing, SEO strategy is highly crucial because this is how your content will be viewed on the first page when someone will search for the topic.
Check the list of SEO strategies that need to be set for your website's success:
1. Find an opportunity keyword
Finding correct keywords is an important part of SEO ranking. The first step is to make a list of topics or words you would like to put in your content. Start with a list of words, at least 10 related to your content's topic. You can use a set of tools that are available such as Google's Keyword Tool, Growth Bar, and many more.  Work more on opportunity keywords, those are a high organic click-through rate. Long keywords are easier to rank, although they have relatively low search levels. You can refer to YouTube videos if you wish to get deeper into this.
Also Read: Basic SEO Elements to Include on Your Website
2. Use high-quality content and check for content competition
Create engaging content and check for the content which is in high demand in your target market. Engaging content involves answering those questions of your buyers. High-quality content also includes writing rich words and not simply repeating certain keywords. Try not to overload your page with many keywords, keep it simple and eye-catching at the same time. Write your content keeping in mind that you are writing for a person and not a robot because no person likes repeating a single word over and over on a particular page. It is often believed that to achieve the best, you need to hire the best. Therefore, to save time and money, a business can hire the best seo company in india for getting the best content marketing strategies. 
3. Build a separate page
When you try to get one page to rank for too many keywords, it might get hard or impossible. Use high keywords such as a high-level overview of the topic which will serve several viewers. Use this pillar's contents while describing the topic. Also, the pillar pages should match your business objectives. This will make it easier for customers to find search engines despite the keywords they use.
Also Read: Importance of Search Engine Marketing for Small Businesses
4. Blogging
Set up a blog, which can be a great way to rank your keywords and engage your users. If your business currently does not have any blog, then start having one. YouTube video advertising is also a great way for blogging. There are also certain techniques that you should follow while making blogs.
The first one includes not adding long-tail keywords more than four times throughout your page. Also adding more keywords to your page can be considered a red flag to search engines which might look like you are stuffing keywords to gain ranking and they also can penalize you for that.

Secondly, link out to the pillar page in the form of tags in your content management system.

Lastly, once you publish your blog post, make sure to link the pillar page which supports the subtopic. By doing so, you are saying to Google that there is a connection between the long keyword and the topic you are trying to rank.
5. Create a consistent blogging schedule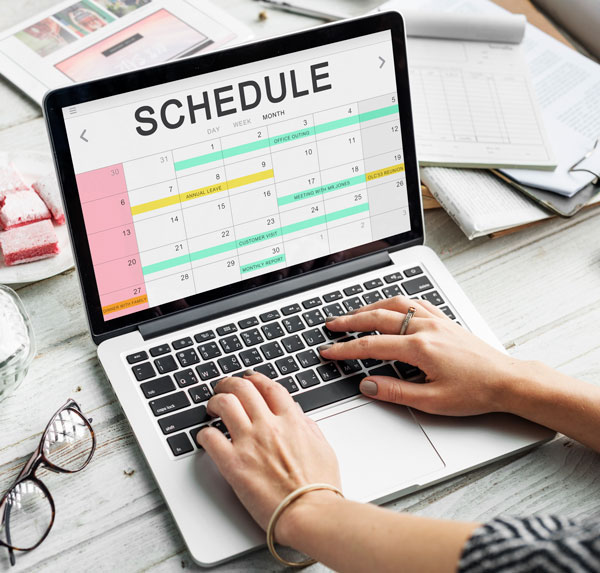 For every post and blog you post, there should be a fixed timing and schedule. Following the google algorithms, you can write about tangential topics your user needs from you. Make sure to present a blog at least once a week. Primarily, you must keep in mind that you are blogging for your audiences and not for search engines. So, mark their point of interest and work accordingly. You can help someone to create a content strategy to remain constant in your goals.
Also Read: Top Digital Marketing Strategies for Your Business
6. Compare your files before uploading
This is an important step in building the SEO strategy though it is a small step. As you will work on blogs, you will also require a greater number of videos, images, and other related media files to support your content. Since the speeding of the page is crucial so you will need to monitor the size of the media files before uploading them. It helps in getting your visitor's attention. The bigger the file size, gets more difficult it is to browse it on the website. Also, when it's bigger, it's hard for mobile users to load the image. So, the smaller size will be easier to load and also user-friendly.
Therefore, these were some of the ways to create an SEO marketing strategy. Also, Adverlabs is one of the best SEO companies. Their main aim is to provide a quality digital marketing strategy for their users.